Flexible automation
The LiftMaster automation solution covers a broad range of functions thanks to a variety of installation versions. These range from simple loading and unloading processes to pallet handling and part removal. The basic module is the suction frame. It contains both carrier suction cups, for the transportation of the unprocessed sheet, and rake arms for conveying cut sheets. Thanks to the sorting function, the LiftMaster can also separate finished parts from the scrap skeleton and set them down.
Low-scratch sheet removal
The LiftMaster provides low-scratch part handling.
Numerous installation versions
The swivel arm of the LiftMaster automatically adjusts to the circumstances of your application.
Round-the-clock production
Even without supervision, the LiftMaster will run 24/7 without compromising process reliability.
Fast process cycles
The LiftMaster requires just four minutes for a complete loading and unloading cycle, including pallet change.
Introduction to LiftMaster storage connection
With the LiftMaster Sort you can separate large parts from the scrap skeleton.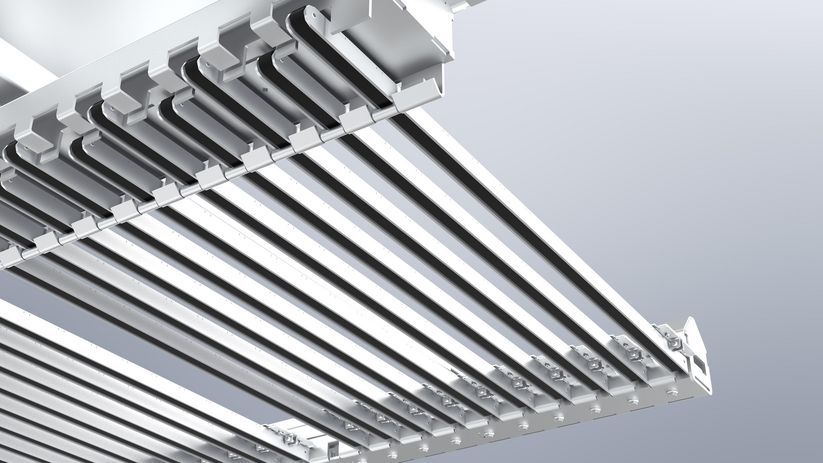 So-called belt prongs enable the unloading of parts with a high level of positioning accuracy and minimal scratching.
Auxiliary pallet operation
Auxiliary pallets support the loading and unloading process. The LiftMaster automatically takes care of their handling.
Suction frame/unloading rake
The unloading rake takes the finished, processed sheet from the pallet changer and sets it down in the unloading area. The suction frame is fitted with individually controllable suction cups that pick up the unprocessed sheets from the loading area, and set them down onto the pallet changer.
With the thin sheet separation option, you can even separate film-coated or oily sheets with a thickness between 0.8 and 2 mm.
This product range and information may vary depending on the country. Subject to changes to technology, equipment, price and range of accessories. Please get in touch with your local contact person to find out whether the product is available in your country.
TRUMPF Ltd.
Fax 01582 399260
E-mail